Welcome to Chaos World!
This is a FANDOM wiki about the visual novel ChäoS;HEAd which was released in April 2008, and the subsequent anime that aired the following October, along with other media such as spinoffs and manga.
WARNING: This wiki contains SPOILERS. Read with caution.
As this FANDOM wiki is a work in progress, there is a chance for you to improve it. You may edit pages here to improve the information about ChäoS;HEAd as well as add new pages if we forgot to include any pages about this franchise. Your help is most appreciated.
"If you are God, and the delusion becomes reality. About what kind of the noids you get?
Is it the sensual world? The despotic society? The destructive sanctions? Or..."
ChäoS;HEAd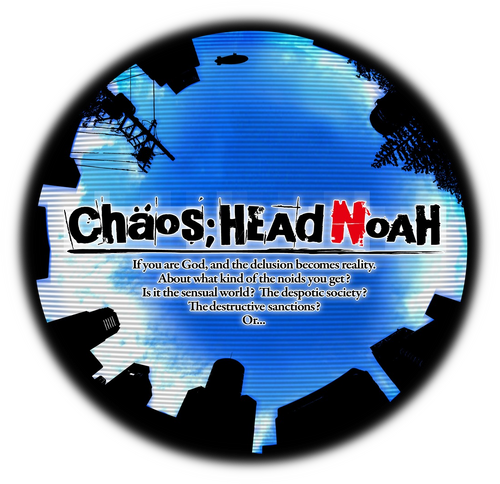 About ChäoS;HEAd
Shibuya has been the epicenter of a series of bizarre crimes known as the New Generation Madness murders (or "New Gen" as it was shortened to on the web). So far, two cases have already rocked the media and inhabitants of Shibuya, and one day on his way home from school, Takumi Nishijou witnesses the bloody scene of the third crime.
This wiki has many interesting articles about ChäoS;HEAd, and the following categories may help you find them:
And if you have difficulty with the game, you can read up on the Delusion Trigger System for the basics, or check out the ChäoS;HEAd Walkthrough if you want to know more details about how to reach all the endings.
Special Thanks
Without the help from everyone editing this poor isolated FANDOM wiki since its early days on Wikia when it was actually 2 separate wikis, https://www.chaoshead2.wikia.com/ and https://www.chaos-head.wikia.com/, neither of them would have lasted very long.
There would not have been 2 high-quality ChäoS;HEAd wikis to merge together into this even better unified ChäoS;HEAd Wiki that combines all information from both wikis. Thank you everyone for editing information into the characters, etc. on both original wikis as well as this merged one. We love you guys!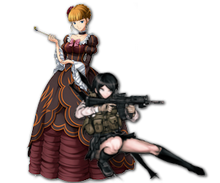 Overview
ChäoS;HEAd (カオスヘッド, Kaosu Heddo) is a Japanese visual novel developed by 5pb. and Nitroplus.
The story of ChäoS;HEAd takes place in Shibuya and is about the misadventures of a teenage otaku shut-in who finds himself involved in a mysterious case of serial killings known as the New Generation Madness. He encounters strange girls who carry around glowing swords and put him into awkward positions, turning his life upside down. All he wants to do is play video games, watch his favorite anime Blood Tune, and spend as little time as possible at school, but fate has other things in store for him. He discovers that he and the strange girls all have special powers called "gigalomaniac" powers, and it is up to them to stop the great evil that is responsible for all the killings.
Affiliations
We are looking to affiliate with other wikis on FANDOM (specifically visual novel / anime / manga type wikis)! Please contact an admin if you are interested.